XPT was founded by Vikas Agarwal in Bangalore, India in 2008. With a humble beginning and a devoted team of employees, XPT grew to be a recognized consultancy in India. By investing extensive time and effort and providing impeccable services, XPT was able to spread its wings in the international market and it established its first overseas tie up in Berlin, Germany in 2010. From then on, the business has grown steadily and has built a name for itself in the global markets of Europe, Asia Pacific, and Australia. It was established in Melbourne, Australia in 2016.
XPT Software devotes itself to offering personalized services to its clients and customers alike. Its capabilities are spread across a broad spectrum, including development/consulting services in the areas of Banking, Financial Services and Insurance, Mining and Telecommunication. XPT seeks to help the clients achieve success by working with clients and helping them get ahead of the competition and stay focused on the new product development and manufacturing while assisting in finding the right employees for them.
Committed to innovation, XPT possesses the best software and tools that help in providing high quality and efficient services to the customers and clients. XPT strives to treat its clients and customers equally, by providing personal attention to each of them.
Clients choose XPT for the comprehensive range of application solutions and services, backed by a proven reputation for expert support and high quality. XPT has global footprints, industry intelligence, and strategic tie-ups which help in executing client projects with quick turnaround time. XPT creates competitive advantages by understanding the requirement and bringing the right combination of service portfolio thus implementing cost-effective and end-to-end seamless solutions. 
Vision
Our Vision Creating a world-class performance team recognized for software services and solutions.
Our Mission
To partner with the world's emerging and established technology leaders to help them bring products to market with high quality and competitive cost.
Message From CEO
Welcome to XPT.
Thank you for visiting us today.
In a world where continuous change is a reality, businesses are challenged to leverage upon new, complex and expensive technologies for enhancing their competitive edge and ensuring their growth. Helping customers through this challenge is XPT's business.
XPT helps customers leverage upon the right technologies, business processes and solutions to achieve business objectives. We have always identified emerging shifts in technology, partnered with industry leaders, and applied our knowledge to our customers' problems, thereby helping them succeed.
Immaterial of whether you are a large corporation or a small enterprise, the success of your business is very important to us. We will work hard for you and earn your trust.
We clearly understand that one solution does not necessarily fit all. For this reason, we listen, we understand, and we deliver.
It is a privilege for me to introduce you to XPT, a company of world-class employees who are eagerly helping world-class customers.
Vikas Agarwal is the CEO and Founder of XPT Consultancy & Software Services Private Limited. He is a visionary who has been instrumental in putting together the entire XPT team from scratch with a purpose to build and create an ecosystem of executing complex projects towards technology convergence. Vikas comes with almost 2 decades of experience in Telecom domain and has worked with leading products as well as services companies in his career. He has driven many projects from conceptual stage to measured delivery milestones and comes with deep understanding of technology and its implication on real life business scenarios. He pursued his lifelong dream of building an agile and ethical Enterprise where the best Practices are the driving force behind the growth.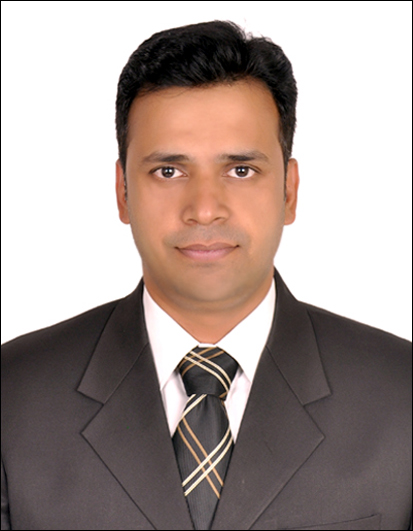 Director Business Development –
Ratnesh Singh Patel is the Director of Business Development at XPT Consultancy & Software Services Private Limited. Ratnesh joined XPT during its initial stages and has played a key role in defining and maturing various internal and external processes of the company. He has been playing an instrumental role in the overall development of the company. Ratnesh brings in around a decade of experience in the core semiconductor domain. He has experience in marketing and sales of software products as well as services. He has successfully gone through the process of growth in 2 startup companies.
Our team comprises of 50 energetic core technocrats globally with expertise in Software Engineering, Development, and Verification. The team works round the clock to verify the backgrounds of both the customers and the clients. The employees at XPT go out of their way to find the perfect job for the candidates and the perfect candidate for the clients. The team of expert recruiters not only help the candidates find the right job, but also help them throughout the job process, and assist them in securing the desired position. The recruiters are professional and also approachable in all their dealings. Our employees strive to guide your career in the right direction.